At Fountain we know corporate gift-giving is an essential part of building customer loyalty and satisfaction. Whether you send a prospect gift to a potential client as a way to introduce yourself or to an established client as a means of saying, "We appreciate your business," it's essential that your corporate gifts represents you, your company, and how much you value working relationships.
But what makes for a great luxury corporate gifts? Choosing a gift that will be memorable and appreciated is at the top of the list. If you're not sure what your clients will love – then our 2019 luxury corporate gift guide can definitely help.
There's not a business person around who will not appreciate the new and improved AirPods Pro. Whether they use them in the office, on a plane, or when they're out for a run, the new AirPods Pro now provides a customizable fit and noise cancellation – which is a great improvement.
 A well-curated gift box full of snacks never goes out of style. Look for one that contains gourmet and artisanal products that show your clients that you care to send the very best. Our Sweet & Savory Grand is just that gift box. You'll find everything from small batch caramel popcorn corn to non-alcoholic beverages in this gorgeous box!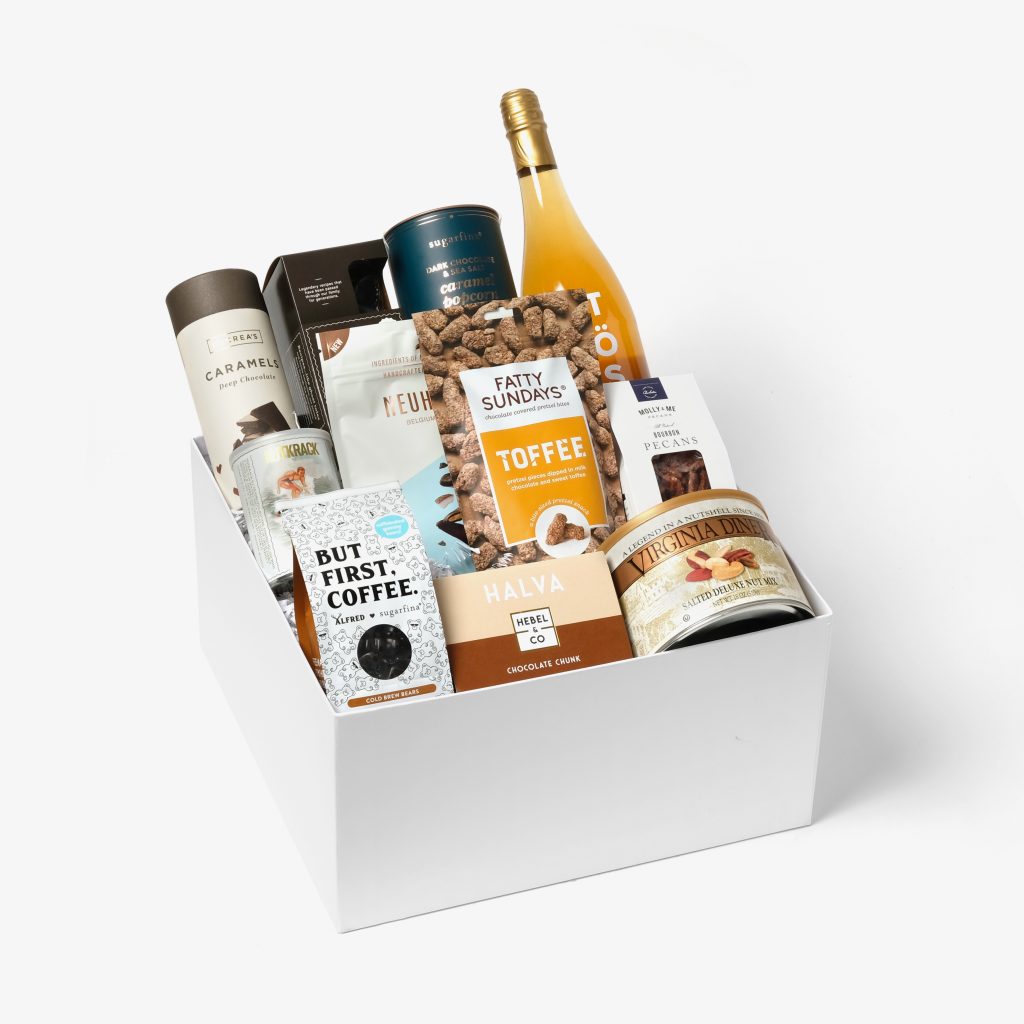 3. Office Upgrades
A useful gift that continuously reminds your client of your thoughtfulness is always a good idea, and items for the office are perfect. After all, every time they use your gift, they'll be reminded of you. The Workspace Upgrade gift box has three fantastic items as it includes a leather- wrapped wireless charger, a matching leather desk tray, and an insulated tumbler. Its classic style makes it a timeless gift.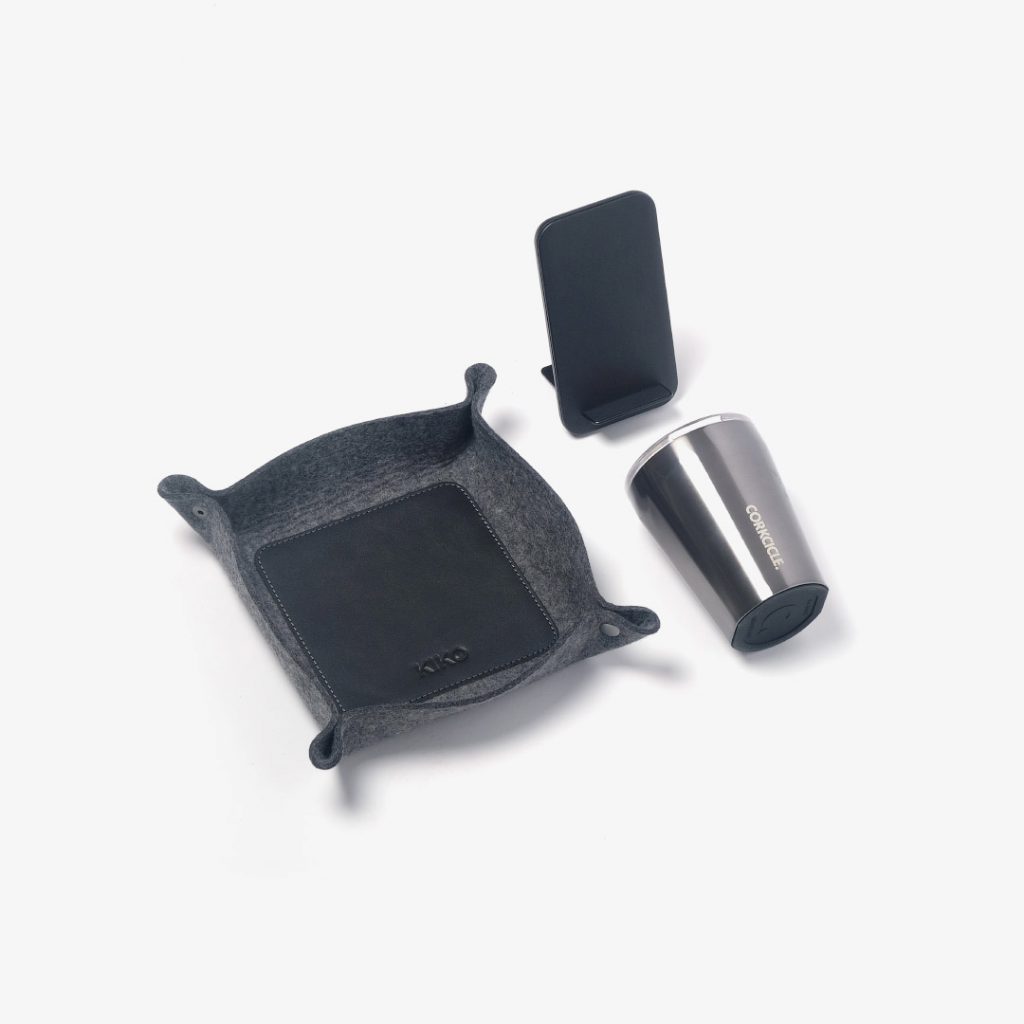 4. Champagne
No one ever complains about receiving a bottle of bubbly. But if you want to take your gift to the next level, then you need to send the Champagne Toast Grand gift box. It contains all of the extras to make your bottle of champagne extraordinary and memorable.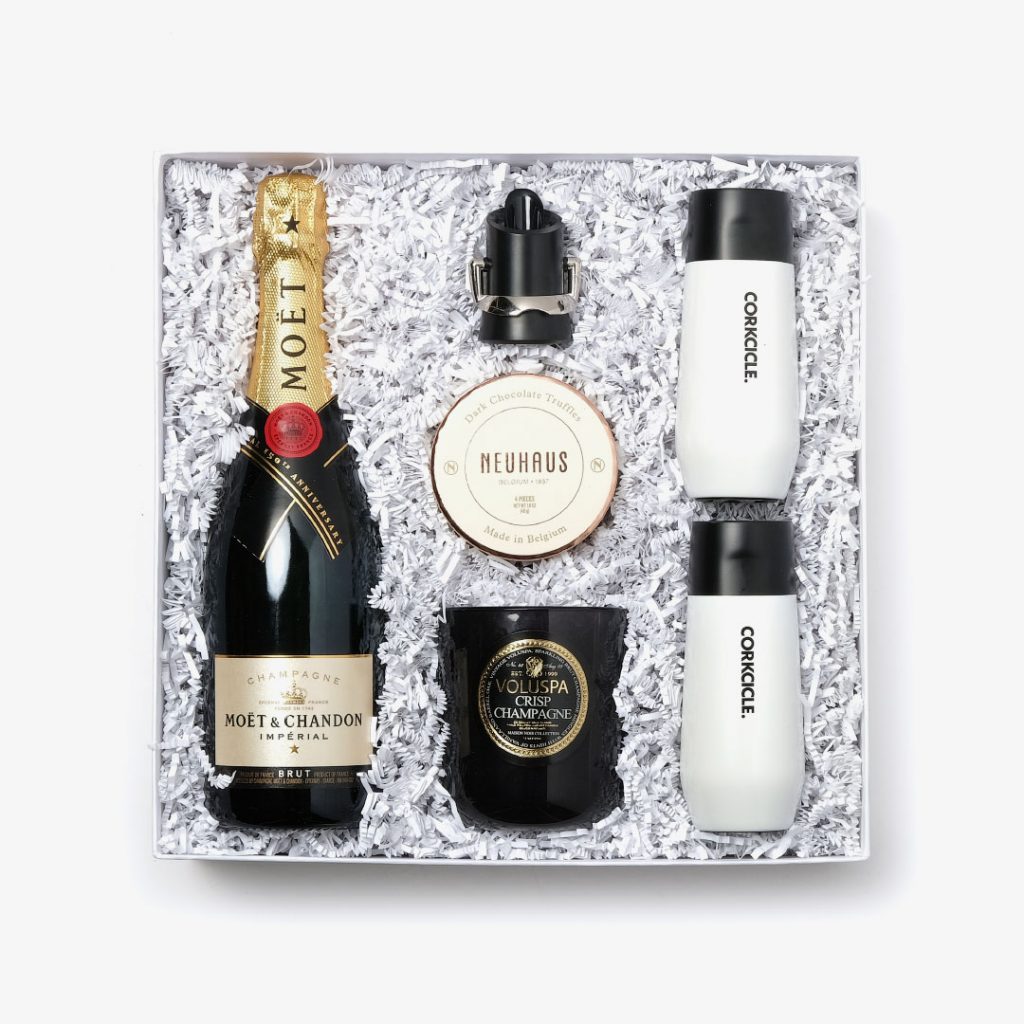 5. Roses That Last A Year
Yes, you read that correctly. You can gift roses that last an entire year. Thanks to Infinity Roses, you can gift real roses, preserved to last a year while maintaining their natural appearance and soft feel. No watering or maintenance is required so the recipient can continue to treasure the arrangement day after day. And the variety of colors available is unbelievable! This is a standout among corporate gifts.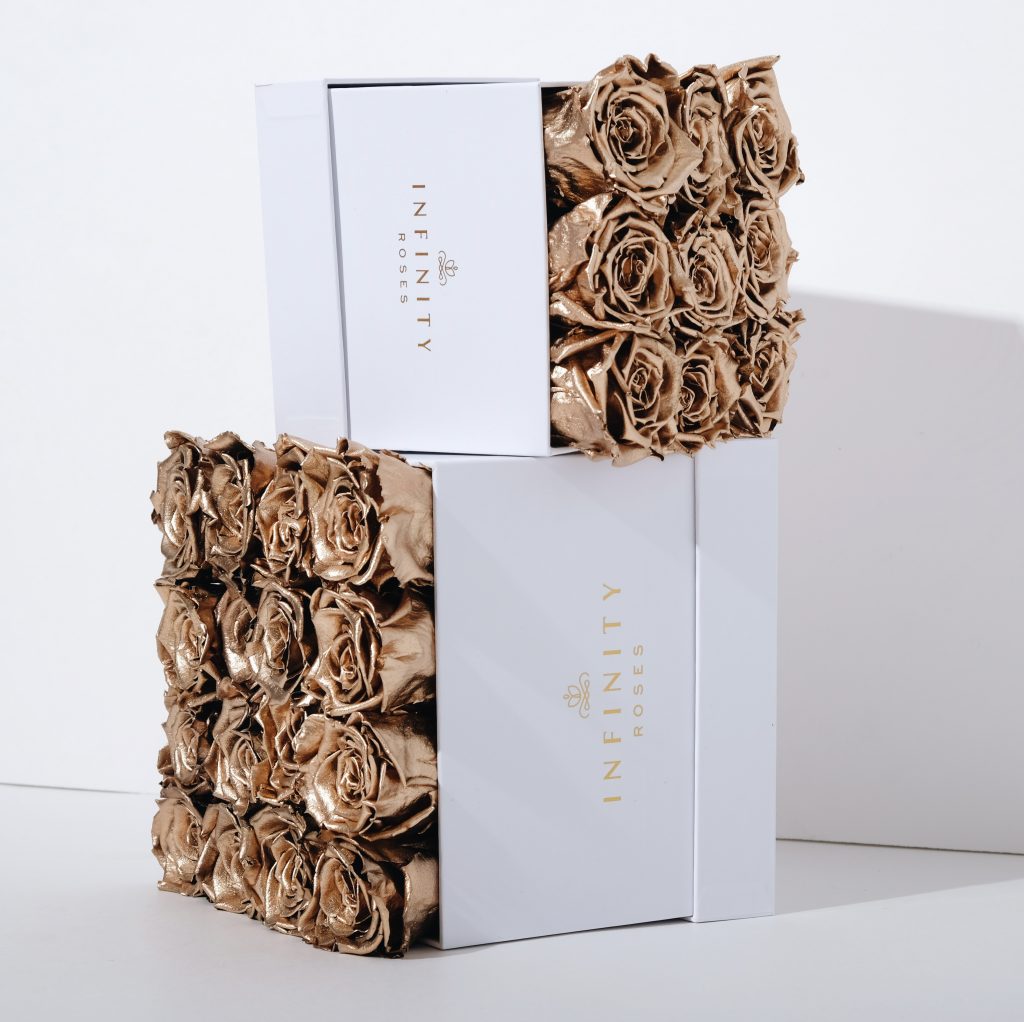 6. Custom Branded Ember Mug
Of course, you could give a plain, old mug with your logo, but that's so boring. And it's definitely not going to keep someone's coffee or tea hot. That's why you should consider a Custom Branded Ember Mug for your corporate gifts. This mug is available in black or white and can be embossed with your logo. But the best part is that it keeps your favorite beverage hot for about an hour – meaning no more cold coffee. To get started contact us at [email protected]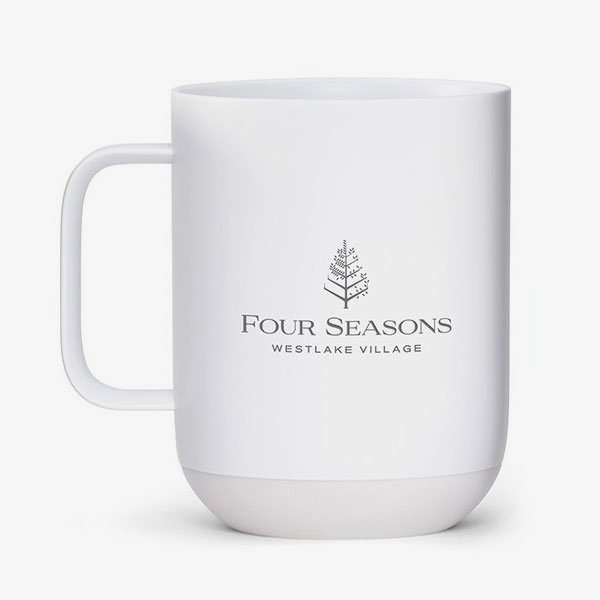 7. Swarovski Crystal Paperweights
If you're looking for an eye-catching gift, then Swarovski Crystal Paperweights fit the bill. Available in two sizes, these paperweights will give off an array of colors when the light strikes them just right.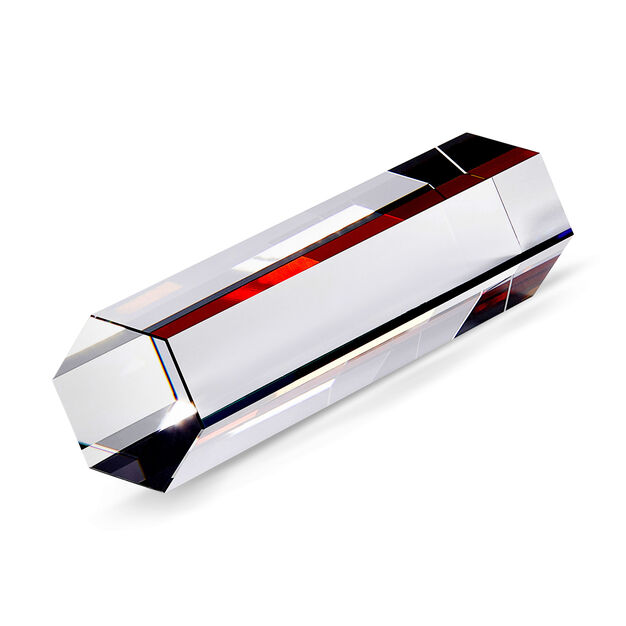 8. Peak Design Everyday Backpack
Who doesn't bring their laptop to and from work each day? With that being the case, the Peak Design Everyday Backpack is a great gift because it's not only practical but stylish. This waterproof backpack comes in four different colors and has the perfect compartment for holding a laptop plus all of your other necessities.
9. Kindle Paperwhite
Those in business often spend time reading the latest books from their favorites in the industry, which makes a Kindle Paperwhite a wonderful gift. The latest Paperwhite is waterproof – so it can be used while in the bath or by the pool. A great gift for bookworms!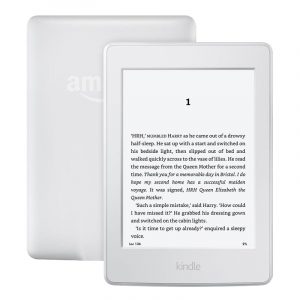 10. SoundLink Micro Bluetooth Speaker
Strong bass, crisp sound, all in a speaker that's waterproof and small enough to fit into a purse or pocket sounds almost too good to be true. But Bose's SoundLink Micro Bluetooth Speaker is just that! It's available in black, bright orange, and midnight blue and offers six hours of play time from a rechargeable battery – which means it's ready to go when you are. A corporate gifts classic!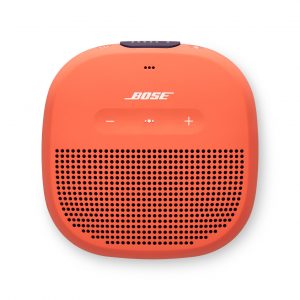 Don't let corporate gift-giving have you spending a ton of time searching the internet to find the perfect present. These ten gifts are ideal for every client on your list. They're all exceptional presents that will show your thoughtfulness and appreciation – and make you stand out from the rest. If you ever need help feel free to email our team at [email protected]!