When you bring these luxury products home, you can have the spa day without even having to leave your place.
If you've ever…
booked yourself some time at the spa, you know that it's the ultimate in self-care. There are people pampering you from the moment you walk through the door. You spend time enjoying a multitude of spa services. And then you leave feeling blissfully relaxed.But it's not always easy or convenient to schedule time at the spa.
Busy schedules and other factors can make it practically impossible to find a block of time that allows you to enjoy the full spa experience.
Luckily, it can be recreated at home. When you bring these luxury products home, you can have the spa day without even having to leave your place.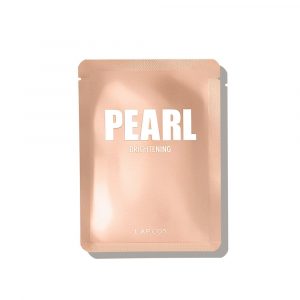 Facials are a spa service that many people love. And, when it comes to recreating this service at home, face masks are the best way to do it. LAPCOS Pearl Brightening DailySkin Face Mask is designed to be used on all skin types. It works to brighten your complexion and revitalize your skin.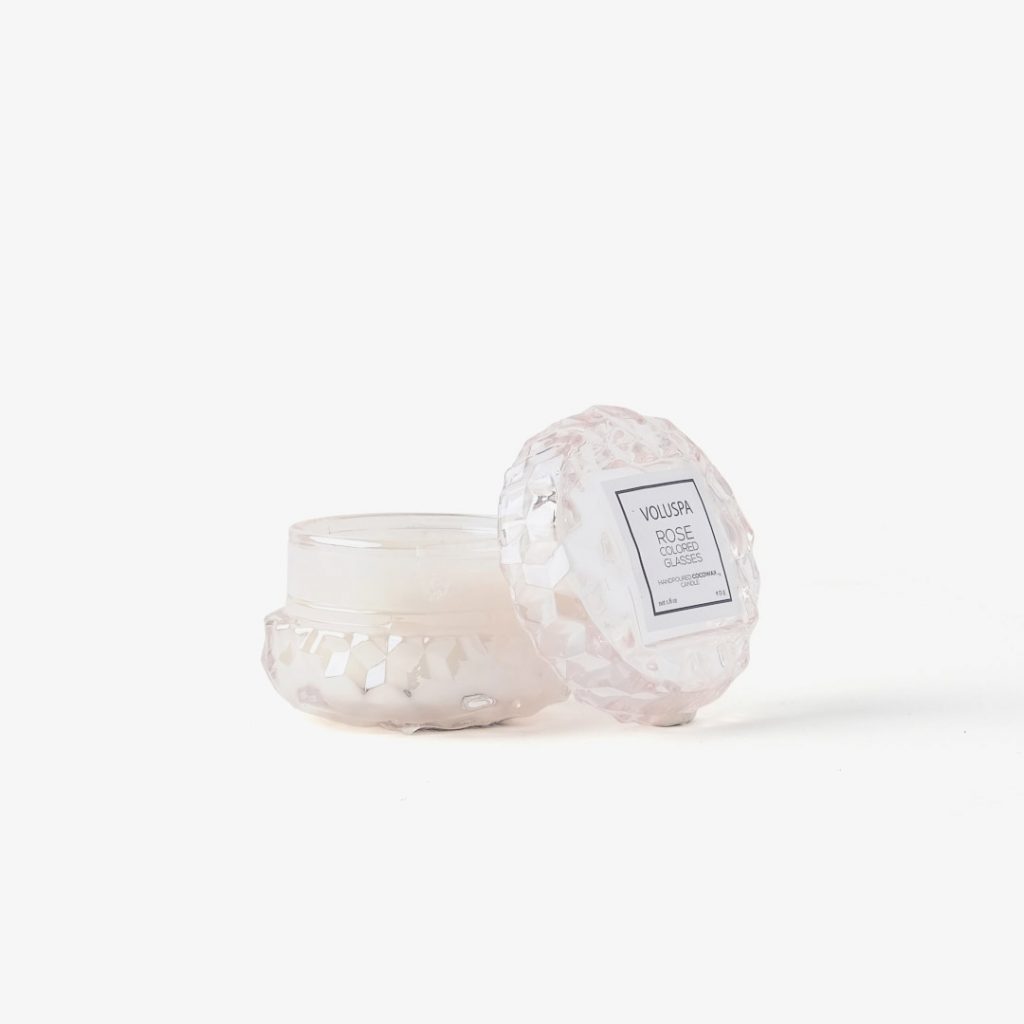 Of course, you need to set the mood when it comes to creating the spa experience at home. Thankfully, it's as simple as dimming the lights and burning a Voluspa Rose Colored Glasses Macaron Candle. Voluspa hand pours their candles, and this one has scents of pink rose petals, neroli bloom, warm amber musk, and vanilla.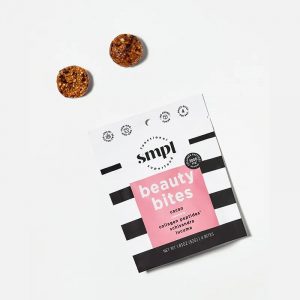 Powered by today's science and deliciousness, these little bites pack a punch for the health of your skin. These snacks are packed with tasty cashews, dates, coconut and cacao nibs, while sneaking in the healthy stuff for your skin. There is collagen to strengthen the skin, hair and nails. Schisandra to protect skin from environmental stress, and lucuma that promotes anti-aging and elasticity in skin. This snack has it all!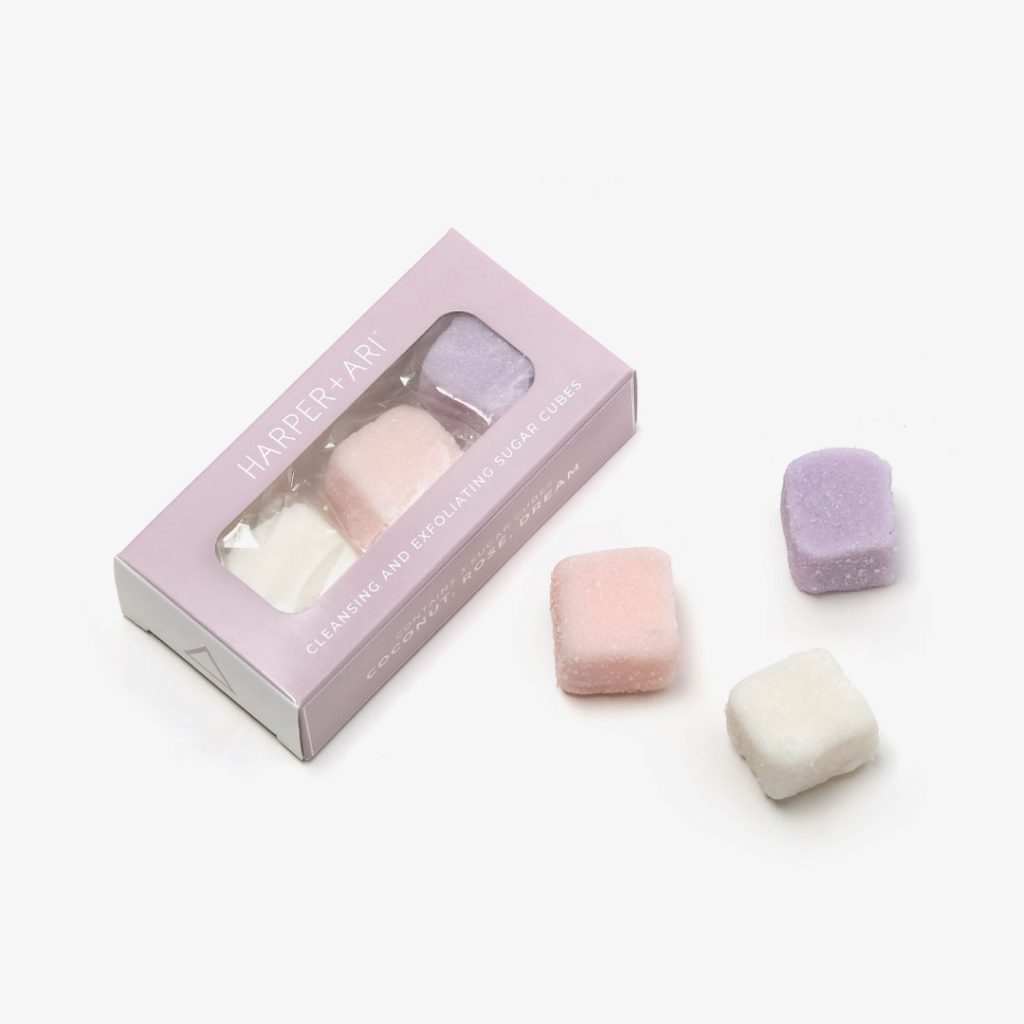 If you're heading to the spa to improve the quality of your skin, then you know that gentle exfoliation is essential. With the Harper + Ari Rosé Exfoliating Sugar Cubes, you simply take a cube into the shower or bath and massage it into your wet skin. Your skin will feel soft andrefreshed, and you'll love the subtle scent of peach, lemon and coconut in these cubes.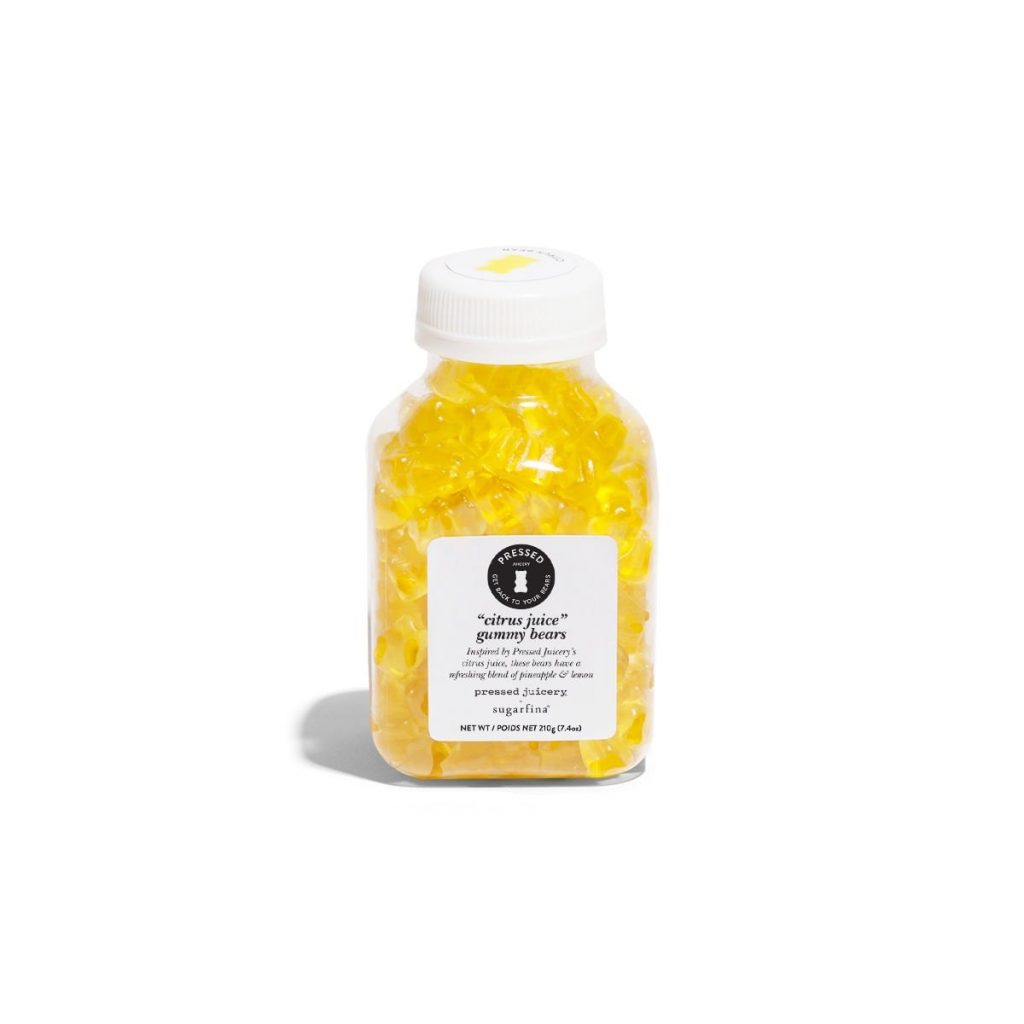 The last snack we suggest is inspired by the popular juiceries of the city. Giving a sweet, vibrant sensation, these little gummy bears are filled with flavors or pineapple and lemon. Although this article is all about the spa treatment, your taste buds could use some spa time too! Sugarfina always delivers a great tasting product, and these citrus bears are no exception.
While creating this list, we decided we needed to make our own kit that included everything we thought someone could use for their spa-day-at-home. Now, at Fountain Gifts, we have a variety of bath & body gifts, but featured with all these items is our Staycation Spa Day and Staycation Spa Day Deluxe. These two gifts give them all the accoutrements needed to have a relaxing, revitalizing day or weekend. Looking for something a bit smaller? Check out our Pamper Bundle, another great gift for someone who could use a day for themself.