Five Cocktail Kits for Your Next Virtual Corporate Happy Hour
Heading out for a drink after work used to be the norm. It was a great way to get the work gang together and celebrate birthdays and promotions. Or, you may have grabbed a cocktail to commemorate someone's promotion or new role in the company.
Of course, with more and more people working from home, team dynamics have changed. But that doesn't mean that happy hour get-togethers have to stop. You can still celebrate with your co-workers or team – you just have to do it virtually!
Yes, that means scheduling one more Zoom meeting – but this time, there's no agenda except to share a few laughs and maybe a few drinks!
And, if you want to make it REALLY memorable, you'll send your employees a virtual happy hour cocktail kit to help get the party started!
Not sure what to send? Don't worry! Here are five fantastic cocktail kits that are sure to make everyone happy when one of them is delivered before your next corporate happy hour!
Guess what? The Moscow Mule has nothing to do with Moscow or mules! It was given its name because Americans associate vodka with the country of Russia, and "mule" was added because the ginger beer gives it a kick! But all we really need to know is that it's delicious!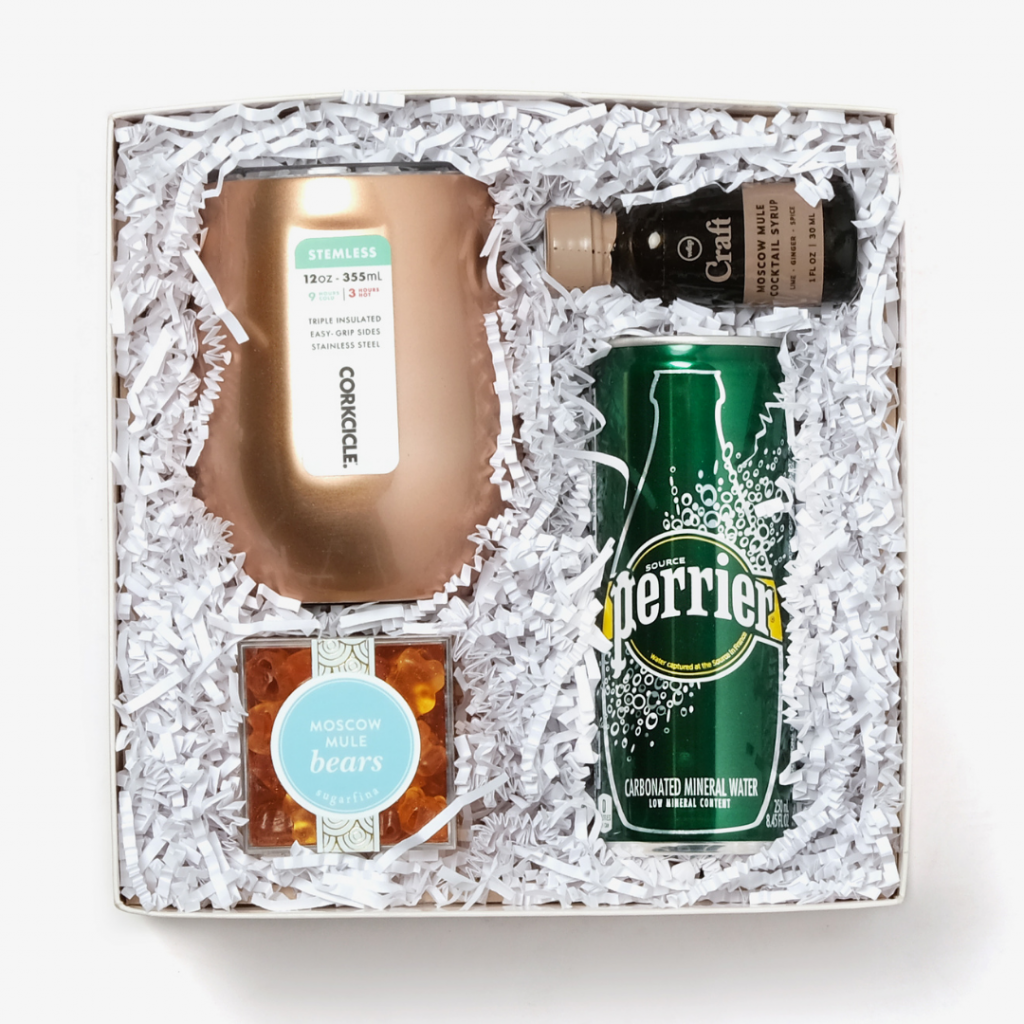 This Modern Moscow Mule Kit is definitely one of the best virtual happy hour cocktail kits for 2021 because you'll be sending:
Want to send your team a virtual happy hour cocktail kit that will help them to make a classic drink? Then look no further than the Whiskey Lover's kit – which has the at-home essentials for an Old Fashioned – minus the bourbon.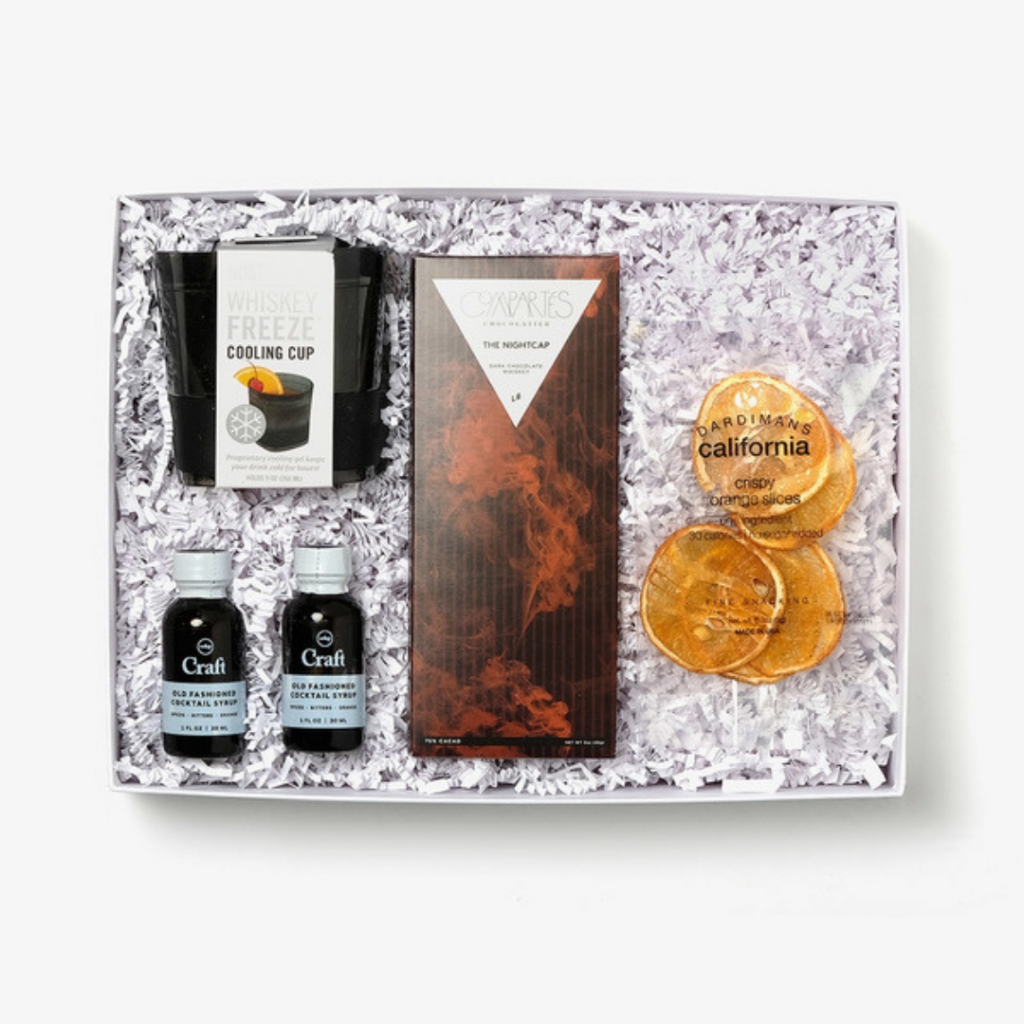 The Old Fashioned was created in the 19th century and is considered one of the six classic cocktails that bartenders should know how to make! This kit includes:
Want to send them the ultimate virtual happy hour cocktail kit for an Old Fashioned – then send them this one!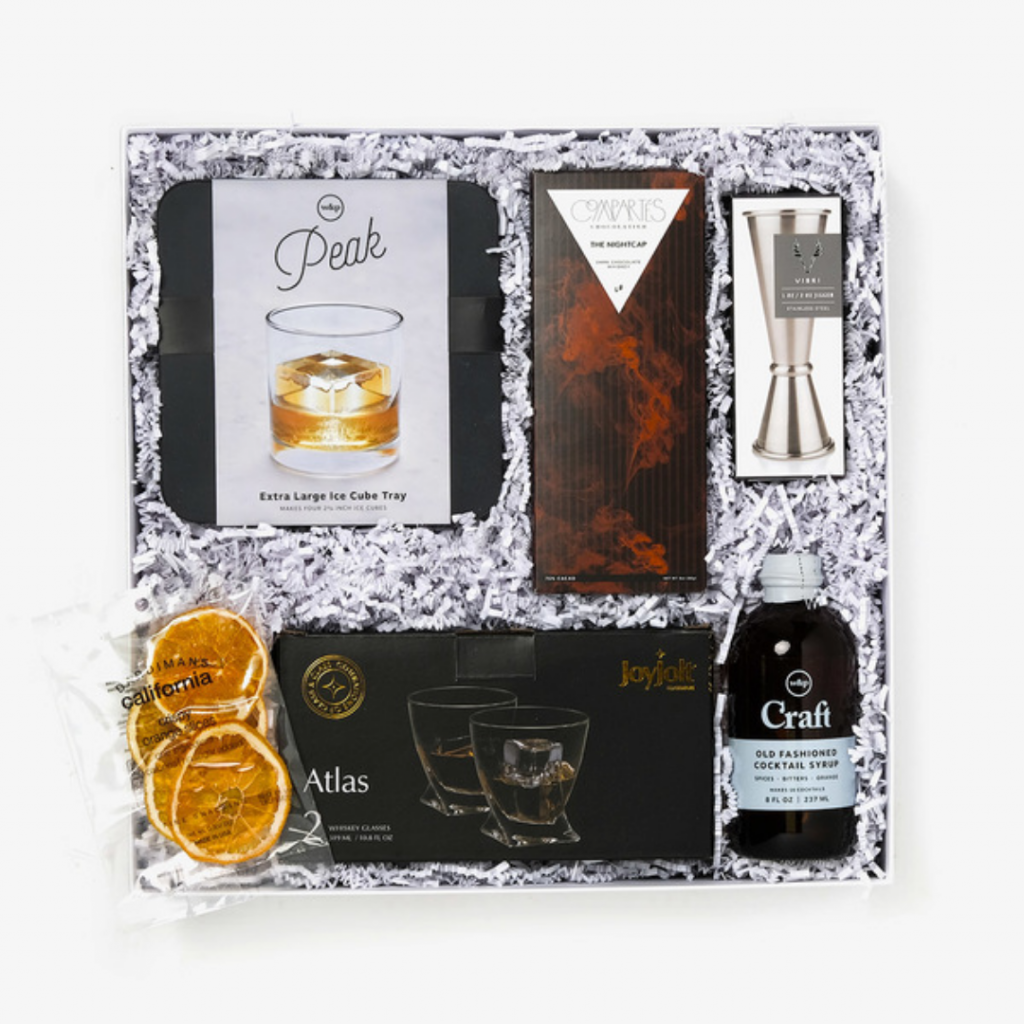 Mimosas aren't just for Sunday brunch! They're an ideal drink to celebrate, and this Strawberry Mimosa Kit is the best virtual happy hour cocktail kit around for those special occasions where bubbly is required!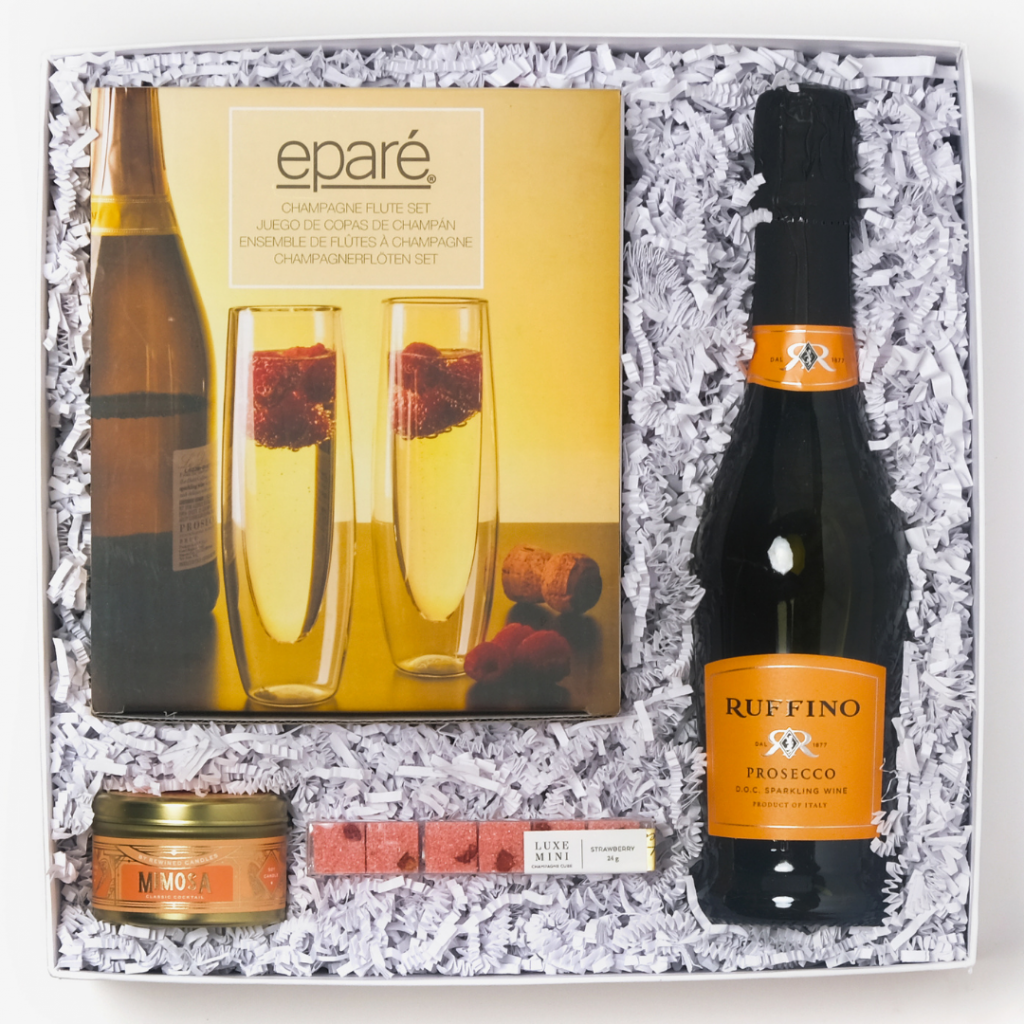 Invented at the Ritz Hotel in 1925, you can make them at home with this fabulous kit that has:
And let's not forget those who want to join in happy hour, but without the alcohol. This Non-Alcoholic Toast kit is going to hit the mark!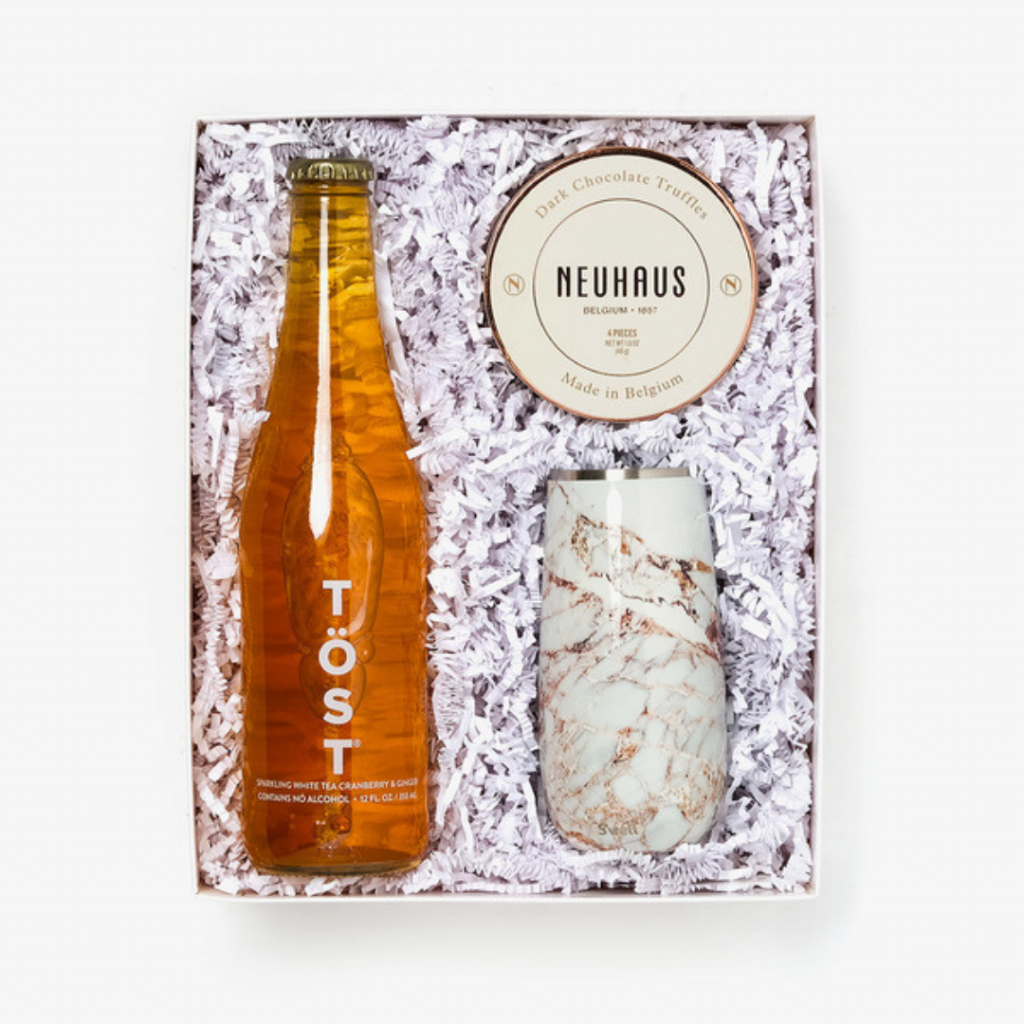 The kit contains:
These virtual happy hour cocktail kits are going to make any corporate get-together a good one! They're filled with expertly chosen cocktail supplies to help everyone make a delicious drink and share a few smiles via Zoom – all from the comfort of your home!
If you need help choosing the right cocktail kits for your team, reach out to Fountain Gifts. Our team can help you make your selection, and soon you can get a virtual happy hour on the calendar for everyone to enjoy!