Corporate Corner: Fountain x Klarna + TELFAR
What's a fun way to announce a new brand partnership?
E-blast? Nah.
A tweet? Nope.
How about a huge, interactive Instagram giveaway during the Super Bowl? Yes! That's the one. That's the way you gain some buzz and let people know what's happening with your business.
Hosting collaborative giveaways via social media is a great way for followers to be introduced to new brands, grow an audience, and drive engagement.
Of course, working with big brands means big followings – and that means running giveaways can be a lot of work.
But it should not keep you from doing it! You just need to get some support to pull it off successfully.
Most recently, Fountain Gifts was contacted by an agency to help them facilitate the design and fulfillment of gift boxes for a giveaway between two popular brands, Klarna and TELFAR.
And yes, it happened via Instagram during the Super Bowl!
About Klarna & TELFAR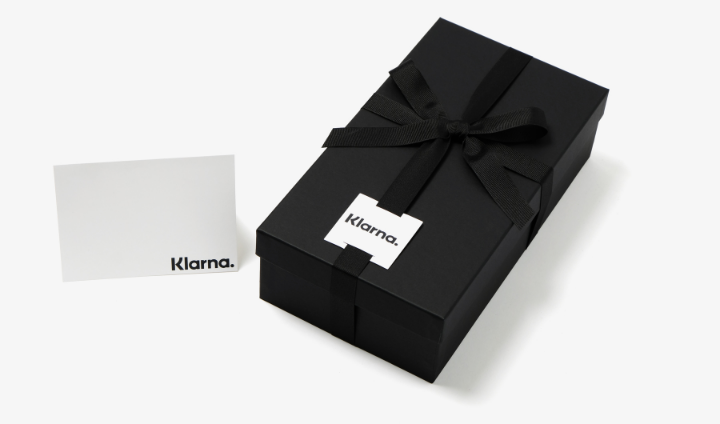 Klarna is a financial technology company that aims to change the way consumers pay for products online. It offers a "buy now, pay later" service that allows online shoppers to pay for their purchases in four-interest free installments.
TELFAR is a unisex fashion label, established in 2005 in Brooklyn, NY, by Telfar Clemens. His amazing and creative designs are sold all over the world – giving him quite the following in the fashion world. The brand is known for its signature T logo shopping bags – deemed by Brooklynites as "the Bushwick Birkin."
Working with Klarna & TELFAR
Klarna partnered with TELFAR to offer shoppers flexible payment solutions. To kick things off and announce their new partnership, they wanted to gift four lucky participants one small bubblegum pink TELFAR shopping bag each – a bag that sells out quickly each time it hits the website!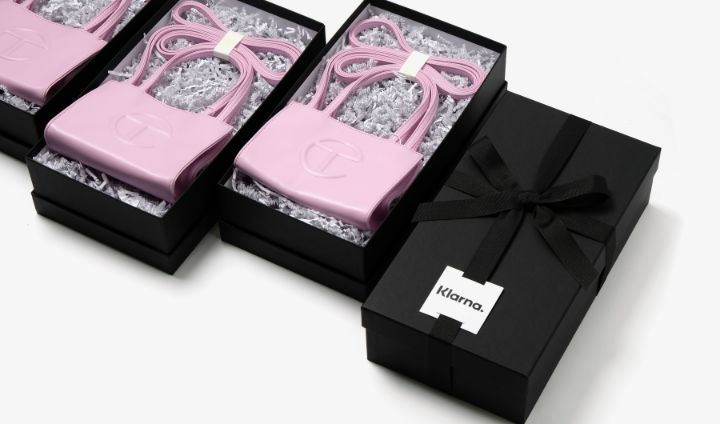 A Closer Look
The design experts at Fountain Gifts went with a sleek, black glossy gift box to complement the pink TELFAR bag and secured it with a black ribbon. Additionally, our signature handwritten notes were included for each winner. Upon unboxing, recipients were met with their luxury bag perched atop a contrasting bed of white crinkle. For a finishing touch, Klarna chose to stay on brand by adding custom gift tags.
You can imagine the excitement that this giveaway brought to Klarna and TELFAR. After all, it doesn't get much better than a giveaway for an amazing product between two great brands – announcing a new partnership – during one of the biggest sporting events of the year!
The team at Fountain Gifts is honored to have worked with these two great brands to support their giveaway.
If you're thinking about harnessing social media to do a giveaway to raise brand awareness for your business or announce a new collaboration, reach out to Fountain Gifts. Our team can help with everything from product procurement to getting your special gifts in the hands of delighted followers. We pride ourselves on delivering exceptional service from start to finish.