Corporate Corner: Fountain x Givenchy
Showing your employees how much you appreciate them is a great way to boost morale. Gone are the days of gifting boring fruit baskets and cheeses of the month.
Employers are looking for ways that truly show their employees how much they're valued. And curated gift boxes are a surefire way to express your gratitude for all their hard work.
Most recently, we had the pleasure of working with French luxury fashion house Givenchy.
About Givenchy
Givenchy is a French brand that is best-known for making haute-couture clothing, perfumes, accessories, and cosmetics. Started in 1952 by French designer Hubert de Givenchy, the House of Givenchy is a member of the Chambre Syndicale de la Haute Couture et du Pret-a-Porter, and is owned by the LVMH luxury group. (Source: Medium.com)
Hubert de Givenchy once said, "Encouragement helps you to go one step more, become better."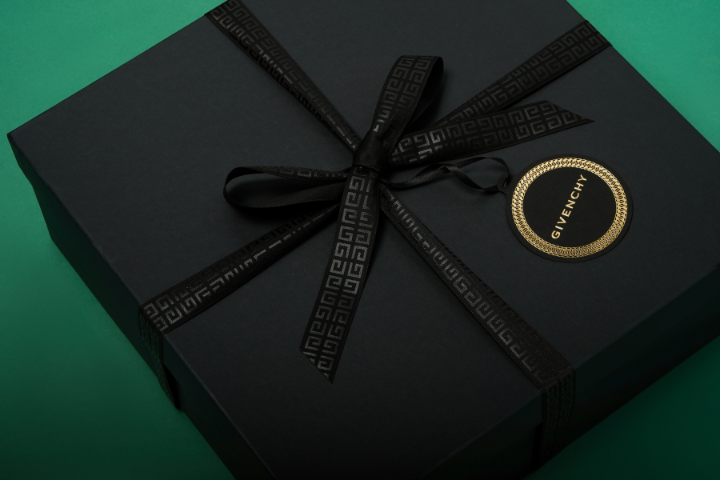 Working With Givenchy
Givenchy turned to us to help them create luxury curated gift boxes for their retail employees, as well as their company president. Taking to heart the words of their founder, they wanted to share a small token of appreciation by gifting a bottle of champagne and a candle to each recipient. After a consultation, Fountain was tasked with the challenge of creating a one-of-a-kind curated gift box, all while maintaining their luxury aesthetic.
And we were up for the challenge.
Let's Take a Closer Look
Staying on trend with this famous fashion house, our design experts decided to go with a classic black gift box. We then adorned it with a black, Givenchy Greek key-style logo ribbon (provided by the client) and a branded Givenchy hangtag. The box was the epitome of opulence – and this was just the exterior!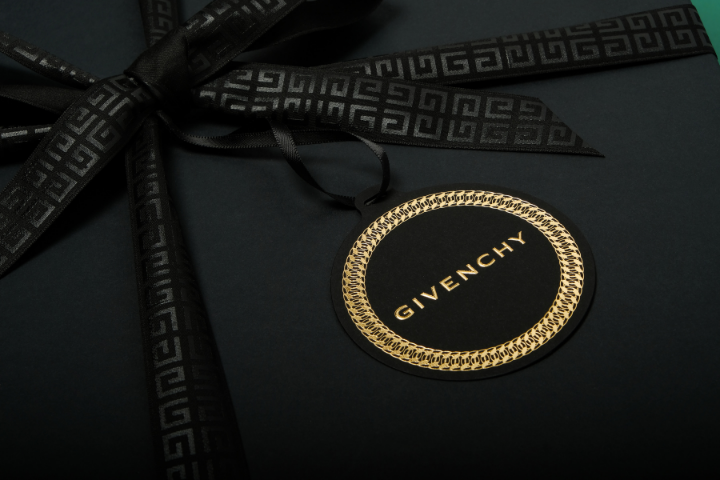 Upon opening the gift box, recipients were met with pure luxury from some of the world's finest companies:
A fine bottle of champagne from Moet & Chandon, who has been a leader in the French fine wine industry since its inception in 1743
A set of beautifully crafted Viski gold-rimmed crystal champagne flutes
A customized Givenchy branded candle
A box of the highest quality premium chocolates made from sustainable cocoa from Neuhaus Belgian Dark Chocolate Truffles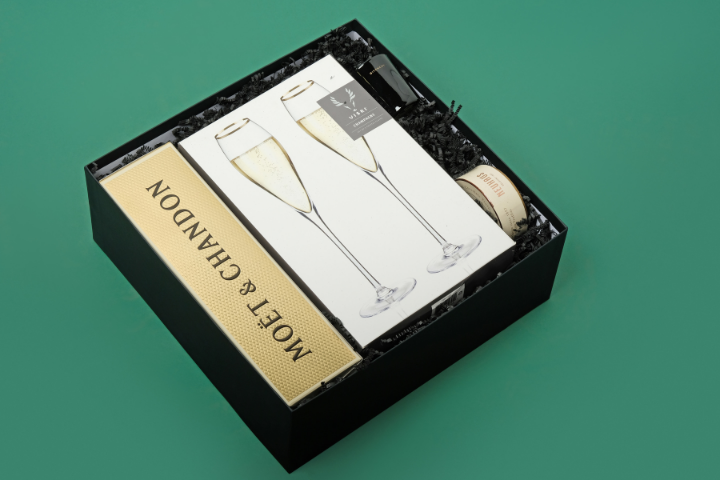 If you're looking to create your own custom gift boxes for your corporate event, reach out to Fountain. Working one-on-one with our design experts, we'll bring your ideas to life from curation to customization.